Scotland - Facts, Figures & More
Whatever reason you have for tracking down facts about Scotland, you're going to be happy you landed on this page :)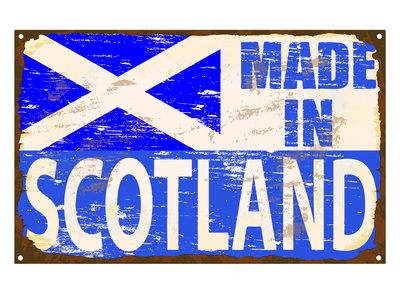 From the geography and people of Scotland, to Scottish symbols, famous Scots and unique wildlife - the list is as fascinating and diverse as the country itself. 
Enjoy!
Scotland - Geographical Facts 
There are some very diverse landscapes crammed into this small country!
From gently rolling hills, to heavy industrialized cities, to awe-inspiring mountains and rugged and remote islands.

Scotland is the northern section of the United Kingdom


It covers an area just over 30,000 sq. miles, which is about 1/3 of the total UK landmass


Scotlands' population only accounts for about 10% of the UK figure. Scottish government data shows that the most recent number for Scotlands' population (in 2010) is 5,222,100. That's over 2 million people, and the highest figure in over three decades.


Scotland can be divided into 3 areas....
The Upper Lowlands This is the area that lies just north of the UK/Scotland border. This is an agricultural region and has some beautiful rolling hills and greenery.

The Central Lowlands This area is the most industrial, urban, and populated, region containing the big urban cities of both Edinburgh and Glasgow.



The Highlands & Islands This region covers about 50% of Scotlands' landmass and has the wildest and most dramatic scenery. Towering peaks, cold deep lochs, and windswept islands make this area unforgettable. There are almost 800 (790 to be exact) Scottish islands, and only 130 are still inhabited by man.


The most northern group of Scotlands' Islands are the Shetland Isles, and they are culturally closer to Norway than to Scotland. They are also geographically closer to Oslo, the Norwegian capital city, than they are to London, England!

The Scotland/England border is just under 110 miles long, and mainland Scotland has just over 6000 miles of coastline


There are only 6 officially recognized cities in Scotland - Aberdeen, Dundee, Edinburgh, Glasgow, Inverness and Stirling


Edinburgh is the capital city of Scotland, but Glasgow is bigger in terms of population


Scotland is home to one of the oldest universities in the world, the University of St. Andrews, which was founded in 1410


The highest point in Scotland is the mountain peak of Ben Nevis. It's actually the highest peak in the UK at 4,418 ft.


The longest river in Scotland is the River Tay, at 120 miles in length
Scottish Symbols
Scotland is a land overflowing with history and symbolism.
These Scottish facts cover some of the most important, or well-known, Scottish icons.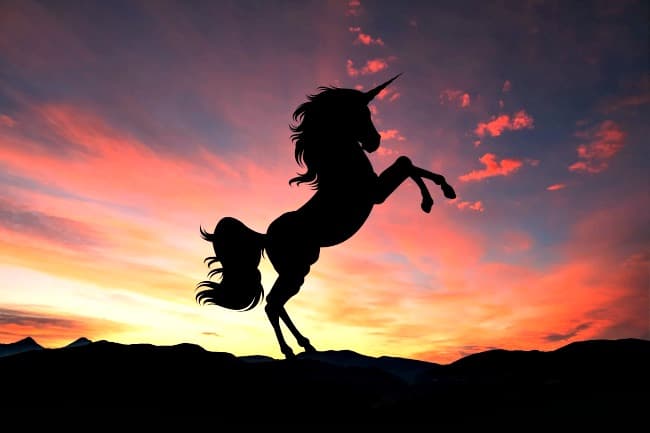 National Symbol.......... The Scottish Thistle


National Motto .......... 'In My Defens God Me Defend' (or often shortened to read simply 'In Defens') Seen on Scotlands' Royal Coat of Arms


National Flag .......... The Saltire (diagonal white cross on blue background)


'Unofficial Scottish Flag ..... The Lion Rampant (red 'rampant lion' on gold background)


Popular Anthem ......... Scotland doesn't have an 'official' national anthem, but the 'Flower of Scotland' is the most popular choice


National Instrument ..... Bagpipes


Patron Saint ............ St. Andrew. Said to be one of the Jesus' orginal Apostles.


National Poet ........... Robert ('Rabbie') Burns, 1759 - 1796


Official Animal ......... The Unicorn of Scotland


Scottish National Dress ................... Traditional Scottish Kilts. Gaelic in origin


Tartan .................. The checkered (or 'plaid') fabric used to make traditional Scottish clothing such as Scottish kilts


The Gaelic name for Scotland is 'Alba'
Interesting Facts About Scotland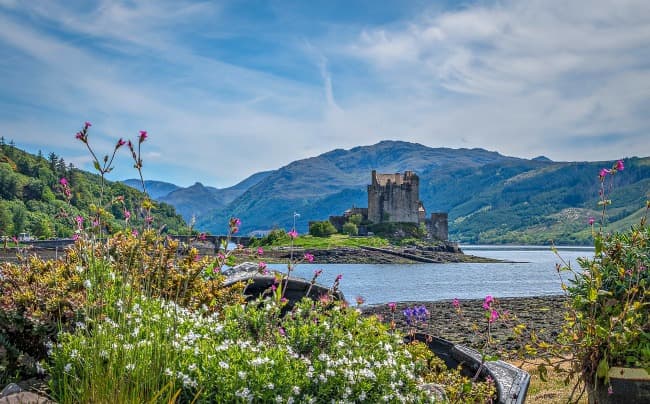 Eilean Donan Castle
National Currency ....... Pound Stirling (£)


'National Drink' ........ Scotch Whisky (aka 'Water of Life' or 'Uisge-beatha' in Gaelic)


Famous Scottish Castles.. Edinburgh Castle, Eilean Donan Castle, Urquhart Castle, Balmoral Castle, Dunrobin CastBothwell Castle, Blair Castle and so many more


Official Languages ...... English, Scots, Scottish Gaelic


Famous Scottish People .. Includes the poet Robert Burns, writers Sir Walter Scott and Robert Louis Stevenson, inventor of the telephone Alexander Graham Bell, actors David Niven, Robbie Coltrane and Sean Connery, David Buick founder of Buick car company, musicians Jimmy Shand, Rod Stewart, Lulu and Annie Lennox, rulers/politicians such as William Wallace, Mary Queen of Scots, John A. Macdonald (the first Prime Minister of Canada), Tony Blair (previous UK Prime Minister), sports figures such as Jackie Stewart (Formula 1 racing driver), David Wilkie (swimmer), Kenny Dalglish (football player) and many, MANY more!


Famous Scottish Myths.... Includes the Loch Ness Monster, the Stone of Destiny, the gift of 'Second Sight', the existence of fairies, goblins, elves and sprites and more


Popular Holidays......... Christmas and Easter, Halloween, Hogmanay (New Years' Eve), St. Andrews' Day, Burns' Day, May Day and more


Daylight Hours........... In December, Edinburgh gets around 7 hours of daylight per day, but in June it gets up to 18 hours


'National Sport' ........ Football (Soccer to non-Europeans)


Scottish Wildlife ....... Includes the famous Highland Cattle, Red Deer, Red Squirrel, Golden Eagle, Red Kite, Whale, Dolphin, Seal, Puffin, Wildcat and many additional species.


Scottish dog breeds ..... Scottish Deerhound, Scottish Terrier, West Highland White Terrier, Shetland Sheepdog, Skye Terrier, Border Terrier and more


Scottish Cat ............ Scottish Fold Cats
Scottish Trivia
Now that we've covered most of the 'serious' statistics and facts about Scotland, here are a few of the more unusual Scottish facts for you to enjoy....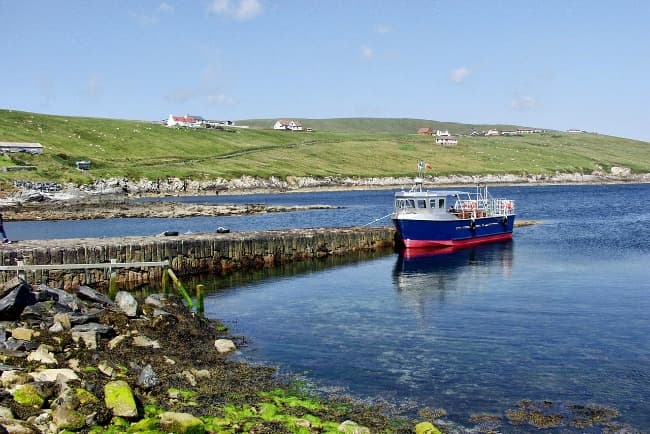 Shetland Isles, Scotland
11 percent of all Nobel prizes have been awarded to Scotsmen


Scottish Freemasonry is now officially recognized as being the oldest in the world


Scotsman William Paterson, founded the Bank of England.


61% of American Presidents are of Scots or Scots-Irish descent


There are over 3000 Scottish Castles - that's about one for every 100 square miles


Scotlands' Shetland Isles and Orkney Islands were once owned by Norway. Geographically, the Shetland Isles are closer to the capital city of Norway than the capital city of the United Kingdom.


11% of Scottish people have red hair - a higher percentage than in any other country.


In Scotland, until 1929 it was legal for a girl to get married at age of 12, and a boy at 14.


Between 1147 and 1482, the town of Berwick on Tweed (on the Scottish/English border), changed hands between Scotland and England 13 times (Scotland finally lost this unique tug-of-war!).


Red Kites, a stunning bird of prey, were extinct in Scotland for over 100 years, but were reintroduced in the early 1990's. They are now thriving again.
Related Pages
A little something Scottish....