Scottish Recipes - Authentic & Delicious
Traditional Scottish recipes were a familiar part of my childhood because my Nana loved to cook, and especially to bake.
I often left for school with a tummy full of porridge, and came home to find the house full of the delicious scent of shortbread, tablet, fruitcake (fruit 'bread') Nana called it. No wonder I have a sweet tooth!
Scottish food might not be the healthiest diet on the planet (okay, it's not even close!) but it IS yummy, and surprisingly diverse.

Along with the staples that we're all familiar with (shortbread, porridge, haggis and scones for example) you'll also find delicious smoked salmon, the unique haggis, hearty soups and much more.
And our Angus beef is famous worldwide for good reason!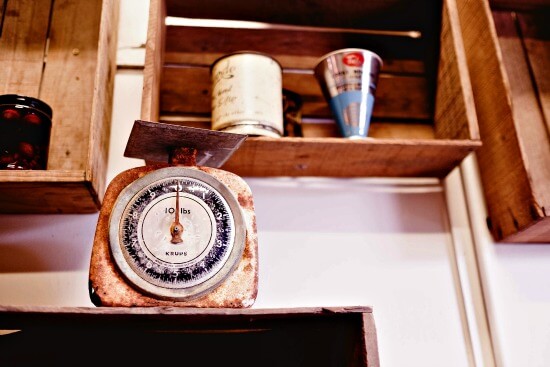 You can jump straight to the list of recipes we've compiled so far by clicking HERE, or scroll down to learn a little more about Scottish food before you go on to try it for yourself.

Scottish Food - Traditional & Surprising
When it comes to food, Scotland is a country rich in natural resources, and that's reflected in the wide range of traditional recipes available.
Fresh fish and seafood, wild game and premium Angus beef; oats, root vegetables and delicious soft fruits; creamy milk, tasty cheeses and rich butter and cream.... I could go on, but I think you're getting the picture (and my mouth is watering!).
Climate has also had something to do with the way traditional recipes have developed. For example, during the winter, when daylight is in short supply and it's often cold and wet, a hot and tasty meal - followed by a sweet and 'yummy' pudding (dessert) - can make everything seem better.
Oats and barley feature in many Scottish dishes because they're among the few grains that grow well in Scotlands' cool climate.
Our Traditional Scottish Recipes
We're excited to be able to share some of our familys' recipes with you, so that you can get a taste of Scotland right in your own home.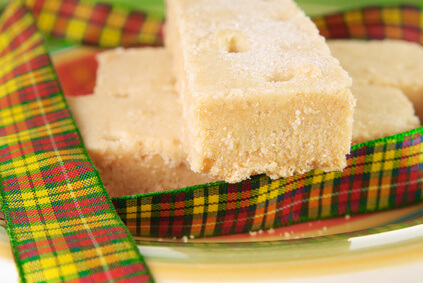 Scottish food is filling, tasty, nutritious and varied, and we tend to subscribe to the 'meat and two veg' way of eating, and a hot, sweet pudding rounds off a meal beautifully. It's the ultimate in comfort food!

At tea-time, or anytime, Scots have a huge sweet-tooth and our Scottish baked goodies are second-to-none.
We will continually be adding new recipes, so you may want to bookmark this page so that you can check it out regularly.
Here are a few of my Nana's recipes... straight from her hand-written notes:
If you live outside of the UK and want to try out a traditional Scottish recipe (or several!), you might be a little confused over some of the ingredients, measurements or cooking terms.
Check out our Cooking Measurements Conversions and Glossary Of Cooking Terms pages for lots of practical tips and tricks that will make your efforts more successful (and tasty!).
As I've lived in both Canada and the United States, I've learned some stuff the hard way when trying to recreate traditional Scottish food at home, so hopefully these pages will help you avoid the same mistakes.
If you've got a taste for Scottish food and you'd like to sample a more extensive range of recipes, there are many excellent cook books which can help. Here are just a few great ones to try....


We hope you enjoy your Scottish recipes, good luck and happy munching!
A little something Scottish....