The Best Scottish Thistle Gifts & Goodies
Scottish thistle gifts are a great way to share a little of our country's magic.
Celtic inspired jewelry, hip flasks and shot glasses, traditional porridge spoons and quaichs, counted cross-stitch kits, table-ware, linens and so much more.
If your family tree has roots in Scotland, you can display your heritage proudly with any number of these goodies - so why not give yourself something special too?
Use these links to jump to:
There's something for everyone right here. Jump in and enjoy!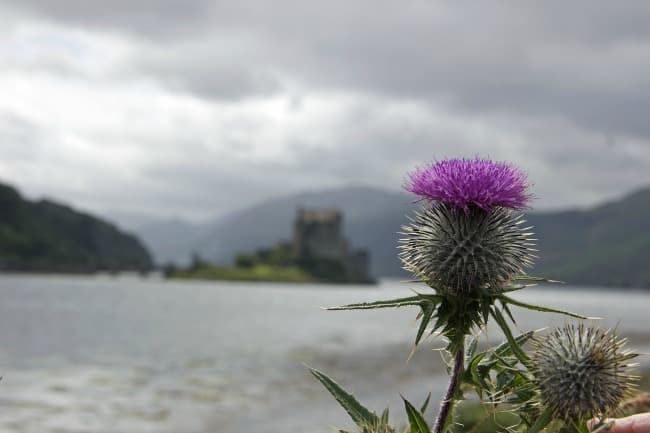 Scottish Thistle Jewelry
Traditional designs in sterling silver or pewter featuring Celtic (and even Viking) design elements.
See delicate silver earrings, bold pendants, intricately decorated rings and more....
Housewares Featuring Scotland's Famous Thistle
Whether it's to enjoy on a quiet night in, or to add a little Scottish magic to your next 'get-together' - here are some thistle-inspired housewares you'll love to use.
More Thistle-inspired Gift Ideas
To round out our collection of thistle-emblazoned gifts, here are a few extra (and more random) ideas for you to enjoy. 
As we said at the beginning, there really IS something for everyone!
A little something Scottish....