Scottish News.... And More.....
Keeping up-to-date with Scottish news stories, current events, football and weather is easy when you have everything you need, all in one place.
This is where you'll find:
Wherever you are in the world, Scotland's goings-on are just a click away. Enjoy.
Weather Info.
Scottish weather is changeable, to say the least, and discussing the unpredictable nature of the elements is pretty much a Scottish hobby.
Scotland is not a country of 'extremes' in terms of climate, but there are four distinct seasons to enjoy.
Here's the current weather for the capital city of Edinburgh, plus a link to our weather page.
Newspapers
There are a whole slew of Scottish Newspapers that are published either daily or weekly, and aim to keep their readers up to date with everything that's happening in 'their neck of the woods'.
National daily papers, local daily newspapers, and weekly (or 'Sunday') papers will keep you busy for hours.
If you want your fingers ink-free, or don't live in Scotland, try the online versions.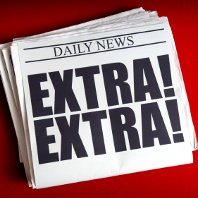 To round it all off, here's one more link to help you get all the news you want....
BBC Radio Scotland has a great, interactive website where you can find news and sports headlines, weather, photos, events calendar and much more.
Listen to the latest news from Scotland online, or through podcasts/downloads and more.
Home
› Scottish News & Current Events